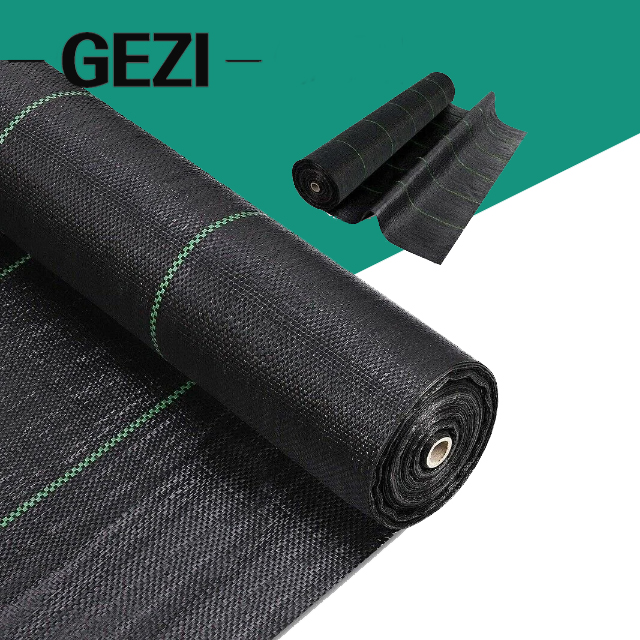 The Battle Against Weeds
  Weeds are the uninvited guests that seem to pop up everywhere, even in the most well-tended gardens. These unwanted plants not only create an eyesore but also pose a significant threat to the health and vitality of your plants. Weeds are quick to multiply and can quickly take over an area, depriving your beloved plants of essential resources.
  Traditional weed control methods often involve manual labor, such as hand-pulling weeds or using chemical herbicides. However, these methods can be time-consuming, labor-intensive, and sometimes harmful to the environment and beneficial insects. As the demand for more sustainable and efficient gardening practices grows, nonwoven fabric weed mats are emerging as a preferred choice for both amateur gardeners and professional landscapers.
  The Power of Nonwoven Fabric Weed Mat
  Nonwoven fabric weed control mats, also known as weed barriers or landscape fabric, offer an innovative and eco-friendly approach to weed control. These mats are typically made from polypropylene or other synthetic materials that are designed to be durable, water-permeable, and UV-resistant. Their unique construction allows water, air, and nutrients to penetrate the soil while blocking sunlight – a crucial factor in preventing weed growth.
  Here's how nonwoven fabric weed mats work their magic:
  1.Weed Suppression: By preventing sunlight from reaching the soil, weed control fabric mats inhibit the germination and growth of weed seeds. This means fewer weeds will sprout and compete with your plants for resources.
  2.Moisture Retention: Nonwoven fabric weed mats help retain soil moisture by reducing evaporation. This is particularly beneficial during dry spells, as your plants will have a more consistent water supply.
  3.Soil Erosion Prevention: These mats also contribute to stabilizing the soil, reducing erosion caused by heavy rainfall or irrigation. This protection is vital for maintaining the integrity of your garden beds.
  4.Plant Health: With fewer weeds vying for resources, your plants can grow stronger and healthier. They'll have more access to nutrients and will experience less stress from weed competition.
  5.Time and Labor Savings: Once installed, weed mat ground cover significantly reduce the need for manual weeding. This frees up your time for more enjoyable gardening activities.
  Using Nonwoven Fabric Weed Mats
  Using anti weed mats is a straightforward process that can yield remarkable results. Here's how to get started:
  1.Prepare the Area: Clear the area of existing weeds and debris before laying down the weed mat.
  2.Measure and Cut: Measure the space you want to cover and cut the weed mat to fit the area. Leave some overlap around the edges to ensure complete coverage.
  3.Lay Down the Mat: Gently unroll the woven weed mat over the prepared area, ensuring it lies flat and smooth.
  4.Secure the Edges: Anchor the edges of the weed mat with landscape pins or other suitable fasteners. This will prevent the mat from shifting over time.
  5.Planting: Cut holes or slits in the weed mat where you want to place your plants. Plant directly into the soil through these openings.
  6.Mulch: Cover the weed mat with a layer of organic mulch, such as wood chips or straw. This adds an extra layer of weed suppression and improves the overall appearance.
  7.Maintenance: While the woven weed mat fabric drastically reduces weed growth, some determined weeds may still find a way through. Regularly inspect your garden beds and remove any weeds that manage to penetrate the fabric.
  Environmental Benefits
  One of the most compelling reasons to opt for non woven weed mats is their environmental friendliness. These mats reduce the need for chemical herbicides, which can be harmful to the environment and non-target plants and animals. Additionally, by minimizing weed growth, weed mats promote healthier soil and plant life, contributing to a more balanced and sustainable ecosystem.
  Final Thoughts
  Maintaining a weed-free garden or landscaped area is no longer an arduous task thanks to the innovative solution of weed barrier mats. These mats offer a reliable and effective method to combat weeds while simultaneously promoting the health and vitality of your plants. By embracing this eco-friendly approach, you can create a more beautiful and sustainable outdoor space that brings you joy throughout the seasons. Say no to weeds and say yes to the benefits of nonwoven fabric weed mats – your garden will thank you for it.