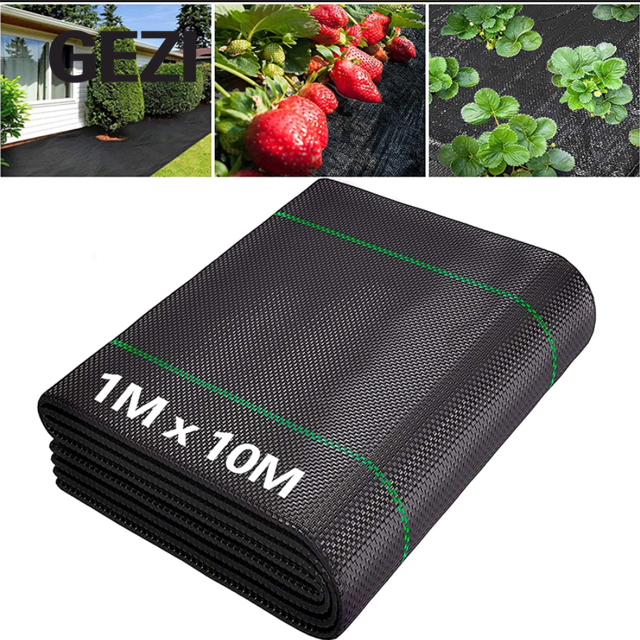 Understanding the Menace of Weeds
Weeds are opportunistic plants that have a remarkable ability to grow rapidly and spread, often overtaking cultivated plants in your garden. These unwanted invaders not only deprive your plants of essential resources but also create a messy and unappealing aesthetic. Their presence can hinder the overall health and growth of your garden, leading to disappointment and frustration for even the most dedicated gardeners.
The Role of Grass Weed Mats
Enter the grass weed mat, a highly effective tool in the battle against weeds. Grass weed mats, also known as landscape fabric or weed barriers, are specially designed materials that help prevent the growth of weeds by creating a physical barrier between the soil and the outside environment. These mats are often made from permeable materials that allow water and air to penetrate the soil while obstructing the growth of weeds.
Benefits of Using Grass Weed Mats
1.Weed Suppression: The primary purpose of weed control mats is to prevent weeds from taking root and growing alongside your desired plants. This, in turn, reduces the competition for resources and allows your cultivated plants to flourish.
2.Water Conservation: By blocking the growth of weeds, grass weed mats help conserve water. Uncontrolled weed growth can soak up a significant amount of water that would otherwise be available to your plants.
3.Improved Aesthetics: A garden covered in weeds can look untidy and chaotic. The use of grass weed mats provides a neat and organized appearance, enhancing the visual appeal of your garden.
4.Reduced Maintenance: Weeding can be a time-consuming and backbreaking task.Weed control fabric mats drastically reduce the need for constant weeding, saving you valuable time and effort.
5.Protection from Erosion: The mats help stabilize the soil, preventing erosion due to wind and water. This is particularly useful in sloped areas where soil erosion can be a concern.
6.Enhanced Plant Growth: By eliminating weed competition, your plants can grow without hindrance. This often leads to healthier, more robust plants with better yields.
7.Easy Installation: Weed barrier are relatively easy to install. They come in various sizes and can be customized to fit your garden layout. Simply lay the mat over the prepared soil and secure it in place with staples or other fasteners.
Choosing the Right Grass Weed Mat
When selecting a grass weed mat, consider the following factors:
1.Material: Look for a high-quality, durable material that allows water and air to pass through. Non-woven polypropylene fabrics are commonly used for their permeability and strength.
2.Thickness: Opt for a mat that strikes a balance between thickness and flexibility. A thicker mat may offer better weed suppression but could be harder to work with.
3.UV Resistance: Ensure that the chosen mat is UV-resistant to withstand prolonged exposure to sunlight without deteriorating.
4.Size and Coverage: Measure your garden area accurately and choose a mat size that provides complete coverage. Consider leaving extra material around the edges to secure the mat effectively.
5.Mulching Compatibility: Some mats come with mulching capabilities, allowing you to cover them with a layer of organic mulch for added protection and aesthetics.
Conclusion
In the quest for a thriving and visually pleasing garden, battling weeds is an inevitable challenge. Landscape fabric offer a practical and efficient solution to this problem by creating a protective barrier that prevents weeds from taking over. With benefits ranging from reduced maintenance to improved plant growth, these mats can significantly enhance your gardening experience. When choosing a grass weed mat, focus on the material, thickness, UV resistance, size, and compatibility with mulching. By incorporating this tool into your gardening routine, you can look forward to a healthier, more beautiful garden that is free from the clutches of relentless weeds.