Understanding Landscape Fabric Weed Mat
  Landscape fabric weed mat, also known as weed barrier fabric or weed control fabric, is a geotextile material that provides a barrier between the soil and the surface of your yard. It is made from woven or non-woven polypropylene or polyester, creating a durable and permeable fabric.
  The primary purpose of the weed control fabric mat is to suppress weed growth while allowing air, water, and nutrients to reach the plant roots. Its effectiveness lies in preventing sunlight from reaching weed seeds, thus hindering their germination and growth. With this weed barrier in place, you can reduce the need for excessive weeding and maintain a well-groomed yard throughout the year.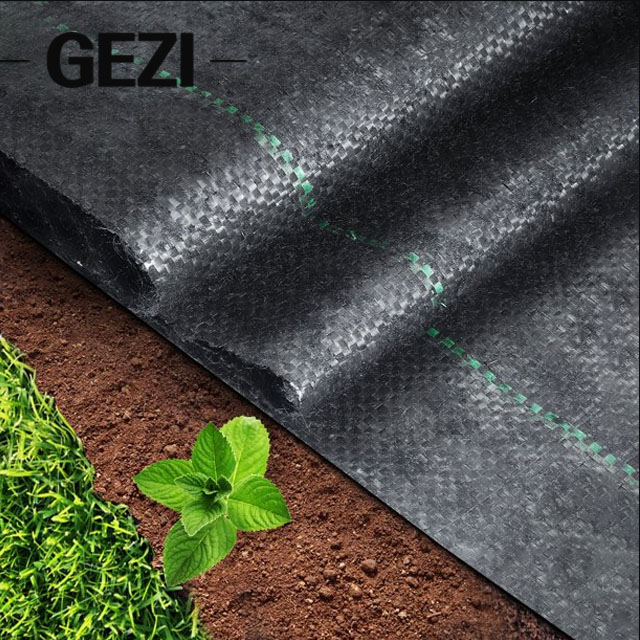 Benefits of Using Landscape Fabric Weed Mat
  1.Weed Control: The most obvious benefit of using landscape fabric weed mat is its exceptional weed control capabilities. By preventing weed growth, you eliminate the need for frequent weeding, saving you time and effort.
  2.Moisture Retention: The weed mat ground cover also helps to retain soil moisture, reducing the frequency of watering. This is particularly beneficial in arid regions or during dry spells when water conservation is essential.
  3.Soil Erosion Prevention: The landscape fabric stabilizes the soil, reducing erosion caused by heavy rainfall or strong winds.
  4.Improved Plant Health: With the anti weed mat in place, your plants will have better access to nutrients and water, leading to improved overall plant health and growth.
  5.Easy Installation: Installing woven weed mat is a straightforward process. Simply clear the area of weeds and debris, roll out the fabric, and secure it with landscape staples or anchor pins. Then, cut holes in the fabric where you want to plant and place the plants in the holes.
  6.Long-Lasting: Landscape fabric weed barrier mats are designed to be durable and long-lasting, providing protection for several growing seasons.
  Tips for Using Landscape Fabric Weed Mat Effectively
  1.Proper Site Preparation: Before laying down the landscape fabric, ensure that the area is free from existing weeds and debris. Proper site preparation is crucial to ensure the best weed control results.
  2.Correct Planting Holes: When cutting holes in the fabric for planting, make sure they are just large enough for the plant's root ball. This will minimize space for weeds to grow and compete with your desired plants.
  3.Secure the Edges: To prevent weed growth along the edges of the fabric, secure it properly using landscape staples or anchor pins.
  4.Mulch Application: Applying a layer of organic mulch, such as wood chips or bark, over the landscape fabric can further enhance weed control and improve the aesthetic appeal of your yard.
  5.Regular Inspections: Periodically inspect the landscape fabric to ensure that no weeds are poking through. If you notice any, promptly remove them to maintain the effectiveness of the weed barrier.
  Conclusion
  A beautiful yard is within reach with the use of woven weed control mat. By employing this innovative gardening tool, you can significantly reduce the time and effort spent on weeding while ensuring your plants thrive in a well-maintained environment. With its ability to suppress weeds, retain moisture, and improve plant health, landscape fabric weed mat is a valuable addition to any gardener's arsenal. Embrace this eco-friendly and efficient solution to maintain a picturesque yard that will be the envy of the neighborhood.