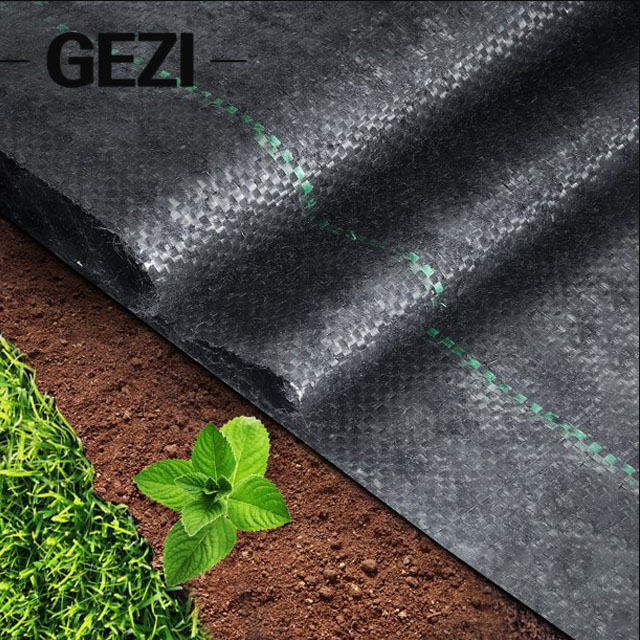 What is Weed Mat Control?
Weed mat, also known as weed fabric or landscape fabric, is a specially designed material that acts as a barrier between the soil and the outside environment, preventing the growth of weeds. It is typically made from woven or non-woven polypropylene, a durable and water-permeable material that allows air and water to pass through while blocking sunlight – the essential element required for weed germination. Weed mat control comes in various thicknesses and sizes to suit different gardening needs.
The Benefits of Weed Mat Control
1.Weed Suppression: The primary purpose of using weed mat control is to suppress weed growth. By blocking sunlight and preventing weed seeds from coming into contact with the soil, it significantly reduces the number of weeds that emerge in your garden beds.
2.Water Conservation: Weed control fabric mat helps retain moisture in the soil by minimizing evaporation. This means your plants can thrive with less frequent watering, saving you time and resources.
3.Enhanced Plant Growth: With fewer weeds competing for resources, your desirable plants have a better chance of flourishing. They can access more nutrients, water, and sunlight, resulting in healthier and more vigorous growth.
4.Time and Effort Savings: Traditional weeding can be a time-consuming and labor-intensive task. Weed mat control drastically reduces the need for manual weeding, freeing up your time for other garden-related activities.
5.Improved Aesthetics: A well-maintained garden is a sight to behold. Weed mat control helps create a neater and more organized appearance by keeping weeds at bay and allowing your chosen plants to take center stage.
6.Erosion Prevention: In areas prone to soil erosion, weed mat ground cover can serve as an erosion barrier. It stabilizes the soil and prevents it from washing away during heavy rainfall.
How to Use Weed Mat Control
1.Preparation: Clear the area of existing weeds and debris. Rake the soil to create a smooth surface.
2.Cutting and Placing: Unroll the weed mat control over the desired area. Use scissors or a utility knife to cut holes or slits where you intend to plant your desirable plants.
3.Planting: Dig holes through the fabric and plant your chosen plants in the prepared holes. Make sure to tuck the edges of the fabric around the base of the plants.
4.Mulching: Cover the anti weed mat with a layer of organic mulch, such as wood chips or straw. This not only enhances the aesthetic appeal of your garden but also provides additional weed suppression and moisture retention benefits.
5.Maintenance: While weed mat control significantly reduces weed growth, it's not completely foolproof. Regularly inspect your garden beds for any weeds that manage to sprout and remove them promptly.
Conclusion
Gardening enthusiasts no longer need to battle incessant weeds to achieve a thriving and beautiful garden. Weed mat control offers a practical and efficient solution to weed management, allowing you to enjoy your garden with minimal effort and maximum results. By incorporating weed mat control into your gardening routine, you can create a hassle-free and picturesque outdoor space that brings you joy and satisfaction throughout the seasons.