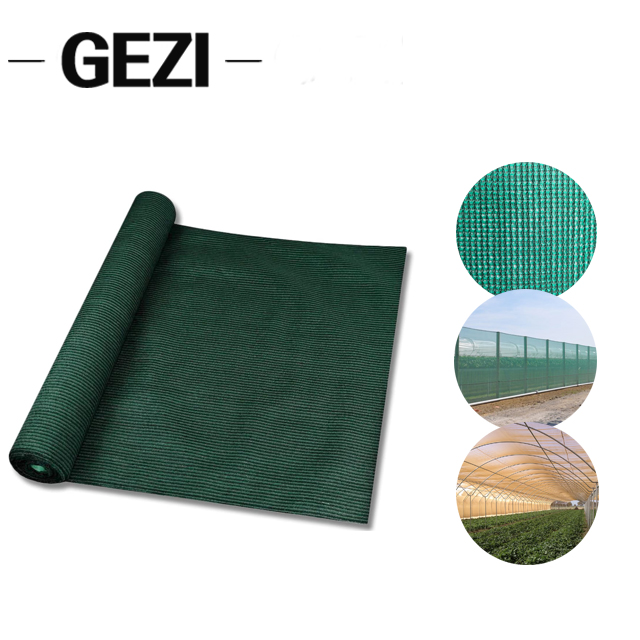 Introduction
  Gardening enthusiasts and professional horticulturists are often faced with the challenge of protecting their plants from harsh environmental conditions while simultaneously promoting healthy growth. One effective solution to address these needs is the use of garden netting and shade cloth. These versatile tools play a crucial role in enhancing plant growth, protecting against sunburn, and safeguarding plants from pests. In this article, we will explore the benefits and applications of garden netting and shade net, highlighting their importance in creating optimal growing conditions for plants.
  Promoting Healthy Growth
  Garden netting and sun shade net provide an ideal environment for plants by optimizing light exposure. While plants require sunlight for photosynthesis, excessive or intense sunlight can be harmful and lead to sunburn, wilting, and reduced yields. Garden netting acts as a shield, diffusing sunlight and creating a partially shaded environment that prevents direct exposure to harsh sunlight.
  By filtering sunlight, garden netting ensures that plants receive a controlled amount of light, minimizing the risk of sunburn and heat stress. This regulation is particularly essential for delicate plants, seedlings, and young transplants that are more susceptible to sun damage. The diffused light created by garden netting also promotes more even growth, preventing the development of leggy or unevenly shaped plants. Additionally, the shade provided by garden netting helps to regulate temperature, reducing the risk of overheating and water loss through excessive transpiration.
  Protection against Sunburn
  Sunburn can cause irreversible damage to plants, resulting in stunted growth, leaf discoloration, and reduced productivity. Garden netting and sunshade net act as a protective barrier, shielding plants from direct exposure to intense sunlight and minimizing the risk of sunburn.
  The design and composition of garden netting and sun-shade net allow for optimal ventilation and airflow while reducing the intensity of sunlight. This balanced combination ensures that plants are protected without compromising their access to fresh air. By providing shade and reducing solar radiation, these tools help maintain a more stable microclimate, allowing plants to thrive and reach their full potential.
  Safeguarding against Pests
  Garden netting and shade cloth also serve as a physical barrier against pests, including insects, birds, and larger animals. These protective coverings prevent pests from accessing and damaging plants, reducing the need for harmful chemical pesticides and promoting environmentally friendly gardening practices.
  Insect netting, specifically designed with smaller mesh sizes, effectively prevents insects and other pests from reaching crops. This reduces the risk of infestations and minimizes the spread of plant diseases. Meanwhile, bird netting acts as a deterrent, preventing birds from feasting on fruits, vegetables, and seedlings. The physical barrier created by these protective coverings allows gardeners to grow their plants organically, without the need for harsh chemical interventions.
  Applications and Varieties
  Garden netting and shade netting are available in various forms to suit different gardening needs. They come in different materials, such as polyethylene, polyester, and woven fabrics, each offering specific benefits based on their durability, UV protection, and light transmission properties.
  Shade mesh is commonly used in nurseries, commercial farms, and home gardens to create shade structures for sensitive plants or to cover entire rows of crops. It comes in different densities, allowing gardeners to select the appropriate level of shading for their specific plants and growing conditions.
  Garden netting, on the other hand, can be used to create individual plant cages, coverings for fruit trees, or protective enclosures for raised beds or garden plots. Its versatility makes it suitable for a wide range of garden sizes and plant types, from small residential gardens to larger agricultural operations.
  Conclusion
  Garden netting and shade cloth offer valuable solutions to enhance plant growth and protect against sunburn in gardening and horticultural settings. By promoting healthy growth through optimized light exposure, these tools ensure plants receive the right balance of sunlight and shade. Additionally, they act as a protective shield against pests, reducing the reliance on harmful pesticides. The availability of different materials and designs makes it easy to select the most appropriate option for various gardening needs. By harnessing the benefits of garden netting and shade cloth, gardeners can create an optimal environment for their plants, fostering healthy growth and maximizing overall productivity.