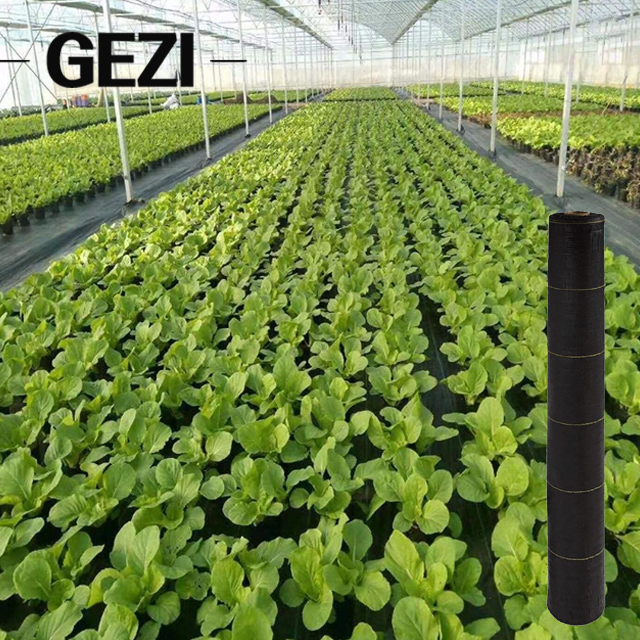 The Battle Against Weeds: An Ongoing Struggle
  Weeds have been a consistent thorn in the side of gardeners and landscapers for centuries. These opportunistic plants have a remarkable ability to thrive in various conditions and environments, often outcompeting desirable plants for essential resources like sunlight, water, and nutrients. Traditional methods of weed control, such as manual pulling or chemical herbicides, have their drawbacks – they can be time-consuming, labor-intensive, and potentially harmful to the environment.
  In recent years, a more sustainable and efficient approach has gained prominence: the use of woven weed control mat ground covers. These innovative materials offer a range of benefits that make them an attractive option for both residential and commercial landscaping projects.
  The Power of Woven Weed Control Mat Ground Cover
  Woven weed mats are engineered fabrics designed specifically to suppress weed growth while allowing desirable plants to flourish. These mats are made from durable materials, often polypropylene or other synthetic fibers, woven tightly together to create a barrier that prevents weed germination and growth. The concept is simple yet highly effective: by blocking sunlight from reaching the soil beneath, the mats hinder weed development.
  1.Durability: Woven weed control fabric mats are built to withstand the rigors of outdoor environments. They are resistant to UV rays, moisture, and degradation, ensuring they remain effective over an extended period. This durability translates to reduced maintenance and replacement costs, making them a cost-effective long-term solution.
  2.Weed Suppression: The primary purpose of these mats is to prevent weed growth, and they excel at it. By denying weeds access to sunlight, they are unable to photosynthesize and grow, effectively stalling their development. This translates to fewer weeds competing with desired plants for essential resources.
  3.Water Conservation: Woven weed mat ground cover offer an additional advantage in water conservation. By reducing weed growth, they minimize the demand for water, allowing the intended plants to receive more of this precious resource.
  4.Soil Erosion Control: Beyond weed suppression, these mats also help prevent soil erosion. Their tightly woven structure acts as a protective layer, preventing rainwater from washing away soil particles and preserving the integrity of the landscape.
  5.Ease of Installation: Installing woven anti weed mats is a straightforward process. They can be easily cut to fit the desired area, and securing them in place can be done using simple anchors or pins. This simplicity translates to time savings during installation.
  6.Eco-Friendly: Woven weed mats offer an environmentally friendly alternative to chemical herbicides. By reducing the need for herbicides and minimizing water usage, they contribute to a healthier ecosystem.
  Applications and Considerations
  Non woven weed mats find applications in various settings, including flower beds, vegetable gardens, walkways, and even commercial landscapes. However, it's important to consider a few factors before implementing them:
  Proper Installation: Correct installation is key to maximizing the benefits of these mats. Ensuring proper overlap and securing them adequately will prevent weeds from finding gaps to exploit.
  Mulching: While woven weed barrier mats provide excellent weed suppression, combining them with mulching can create an even more effective barrier against weed growth.
  Planting and Irrigation: Proper planning is essential to ensure that desired plants receive adequate water and nutrients. Cut holes or slits in the mat to accommodate new plantings and consider irrigation methods that can reach the roots.
  Long-Term Strategy: Woven weed mat fabric are a long-term solution. They may not completely eliminate the need for maintenance, but they significantly reduce the frequency of weed control tasks.
  Conclusion
  In the ongoing battle against weeds, woven weed control mat ground covers stand out as a durable and efficient solution. Their ability to suppress weed growth, conserve water, and reduce soil erosion makes them a valuable addition to any gardening or landscaping project. By opting for these innovative mats, gardeners and landscapers can pave the way for a healthier, more vibrant outdoor space that remains resilient against the relentless advances of weeds.