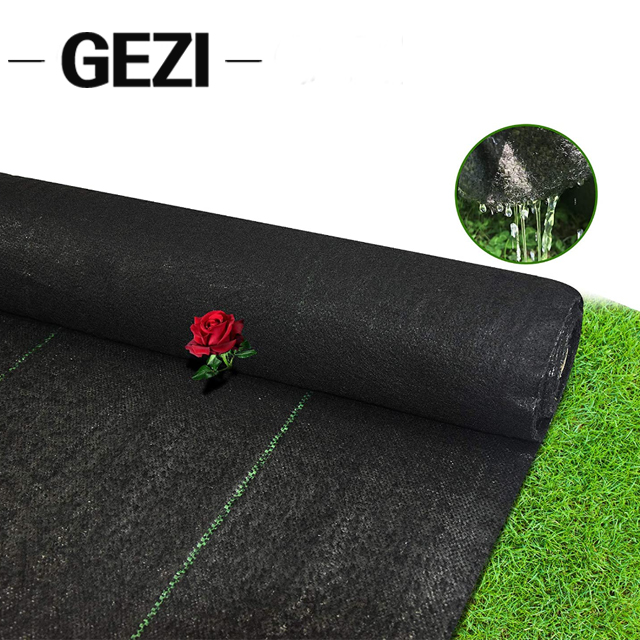 Understanding Woven Weed Mat Ground Cover Fabric
Woven weed matground cover fabric is a durable and permeable material designed to suppress weed growth and promote healthy plant growth. It is typically made from polypropylene, a strong synthetic material known for its resistance to UV rays, water, and tear. The fabric is woven with precision to create a sturdy barrier that prevents weed growth while allowing air, water, and nutrients to reach the soil and plant roots. Its breathable nature ensures that your plants can thrive without being suffocated by traditional plastic or rubber barriers.
The Benefits of Woven Weed Mat Ground Cover Fabric
1.Weed Suppression: The primary purpose of woven weed control mat is to prevent weed growth by blocking sunlight, a crucial element for weed germination. This means fewer weeds competing with your plants for nutrients and sunlight, reducing the need for regular weeding.
2.Water Conservation: By covering the soil with woven weed mat, you can reduce water evaporation, ensuring that more moisture reaches your plants' roots. This water-saving feature is particularly beneficial in arid or drought-prone regions.
3.Nutrient Retention: Woven weed control fabric mathelps to retain essential nutrients in the soil by preventing erosion and leaching. Your plants will have consistent access to the nutrients they need for healthy growth.
4.Temperature Regulation: The fabric acts as a natural insulator, moderating soil temperatures and protecting plants from extreme heat or cold. This can contribute to better plant health and growth.
5.Erosion Control: In areas prone to erosion, woven weed mat ground cover fabric can anchor the soil and prevent it from washing away during heavy rainfall or irrigation.
6.Time and Labor Savings: Once installed, weed control mat fabricsignificantly reduces the need for regular weeding, which can be a time-consuming and labor-intensive task. This gives you more time to enjoy the beauty of your garden.
Creating a Weed-Free Oasis: Installation and Tips
1.Preparation: Before installing the fabric, prepare your garden by clearing away existing weeds and debris. Rake the soil smooth and ensure it is adequately moist.
2.Cutting and Placement: Unroll the anti weed mat over the prepared soil. You can easily cut the fabric to fit around existing plants or to create holes for new plantings.
3.Secure Edges: Anchor the edges of the fabric with landscape staples or pins to keep it securely in place. This prevents the fabric from shifting during heavy winds or rainfall.
4.Mulching: Apply a layer of organic mulch, such as wood chips or straw, over the fabric. This not only enhances the aesthetic appeal of your garden but also provides additional weed suppression and insulation benefits.
5.Maintenance: While weed barrier mat significantly reduces weed growth, occasional inspection and removal of any persistent weeds or debris are still necessary. Over time, organic matter may accumulate on the fabric's surface, so gentle brushing or rinsing can help maintain its effectiveness.
Conclusion
Transforming your garden into a weed-free oasis is achievable with the use of woven weed mat ground cover fabric. This innovative solution offers a range of benefits, including weed suppression, water conservation, and improved plant health. By installing this durable and breathable fabric, you can save time and effort while enjoying a flourishing and vibrant garden throughout the seasons. Whether you're an avid gardener or a landscaping enthusiast, woven weed mat ground cover fabric is a sustainable and practical investment that can help you create a beautiful and hassle-free outdoor sanctuary.