The Role and Types of Anti-Weed Mats
The anti-weed mat, also known as a weed barrier fabric or weed control membrane, is a material designed to be laid on the soil surface. Its primary purpose is to suppress weed growth while preserving the neat and tidy appearance of the surrounding area. There are several types of anti-weed mats, each catering to specific needs:
Permeable Anti-Weed Mat: This type of mat allows water and nutrients to permeate through, ensuring that the soil beneath can still receive the necessary elements for healthy growth. It simultaneously prevents weed growth by inhibiting sunlight penetration.
Non-Permeable Anti-Weed Mat: These mats are ideal for situations where complete isolation between the soil and the above surface is required, ensuring absolute weed prevention and protection.
Biodegradable Anti-Weed Mat: Some mats are designed to degrade over time, posing minimal long-term environmental impact. They are often used in eco-conscious settings.
Scientific Principles
The effectiveness of the weed mat is rooted in the changes it brings about once laid on the soil surface. Here are the scientific principles at play:
Shade Effect: By blocking direct sunlight, the anti-weed mat reduces the temperature of the soil surface. This inhibits the growth of weeds, as most weed species require ample sunlight for photosynthesis.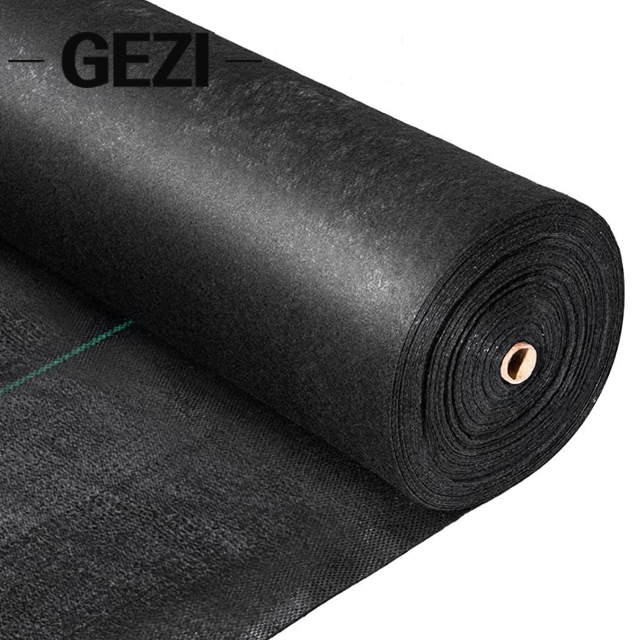 Physical Barrier: The mat forms a physical barrier on the soil surface, preventing weed seeds from making contact with the soil and germinating. This effectively reduces the chances of weed growth.
Permeability: Different types of weed control matsallow varying degrees of water and gas permeation. This ensures that the soil beneath remains adequately hydrated and aerated, maintaining the health of the soil ecosystem.
Advantages of Anti-Weed Mats
Utilizing weed control mat fabric to achieve a weed-free environment offers several advantages:
Time and Energy Savings: Traditional weeding can be time-consuming and labor-intensive. By using anti-weed mats, the frequency of weeding is significantly reduced, leading to decreased maintenance efforts.
Environmentally Friendly: Biodegradable anti-weed mats offer an environmentally friendly option that naturally degrades over time, minimizing long-lasting soil contamination.
Aesthetic Preservation: Anti-weed mats protect against weed invasion, preserving the clean and attractive appearance of the surroundings and creating an inviting outdoor space.
Conclusion
The anti weed mat, driven by scientific principles and practical effectiveness, presents an efficient modern solution for maintaining weed-free areas. Whether in residential gardens or public landscapes, choosing the appropriate type of anti-weed mat can help achieve the goal of a weed-free haven, creating a comfortable and immaculate outdoor environment.